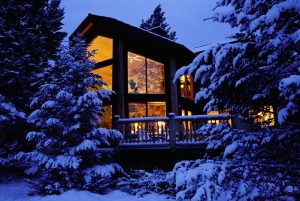 We have a saying in New England, "Don't like the weather? Wait five minutes." While the weather can be chaotic, your home doesn't have to be. Now is the time to get your property ready for winter and be prepared for the colder months ahead.
Rainwater protection. Let's face it, moisture penetration can be a huge problem. The grading around your home plays a big role in how dry your basement is. You want to make sure the ground around the foundation slopes one inch for every foot as you move away from the foundation.
Regularly check the exterior of your home for signs of rot and deterioration. Pay special attention to any wood close to the ground and trim around windows. Check to see if the wood feels spongy or there is damage to the paint finish.
Insulating your attic, crawl space, exterior walls, and basement walls, is important but don't forget about ventilation! Your attic insulation should not cover the soffit ventilation in the eaves. This helps prevent winter ice dams.
And don't forget to have your heating system cleaned, serviced, and adjusted for proper operation annually.
Download the full checklist here! Working on these items now will ensure your property will be winter ready for another season.