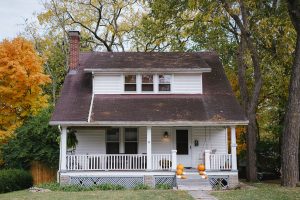 With interest rates at an all time low, you may be tempted to go house shopping right now. A lower interest rate means a lower monthly mortgage payment. Also, due to global uncertainty over current events, sellers may be desperate so buyers could potentially take advantage of huge discounts that could exceed 10 to 20 percent below the fair market asking price. With home prices projected to fall over the next six months and interest rates remaining low, if you are financially secure and looking to purchase property, time is on your side.
Even with all these benefits, is now really a good time to make such a large purchase? If you are one of the fortunate Americans to have job security, and you can afford the other costs associated with buying a house like closing costs, insurance, attorney's fees, and property taxes, then now might be the time to act. However, some businesses might be affected right now like your attorney, realtor, lender, appraiser, even moving companies.
With all industries practicing physical distancing, many professionals are hosting video conferences and virtual open houses. This makes the home inspection industry unique. Our administrative staff is able to work remotely and our home inspectors do not require on-site contacts when conducting inspections. Rest assured, if you find the home of your dreams during this difficult time in our Nation's history, we would be happy to assist you in making your home ownership dreams come true. Reach out today and let's talk, 802-747-4535.