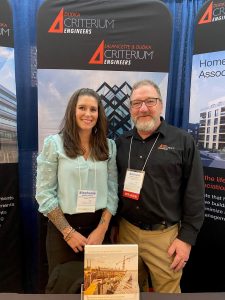 As we approach the close of another year, it's a good time to look back at how building inspections have quietly shaped the stability of our homes, businesses, and communities.
In residential inspections, our dedicated engineers meticulously inspect every system to ensure the safety and comfort of your home. We extend our appreciation to our esteemed colleagues for their precision and commitment in navigating the complexities of home assessments.
In the commercial landscape, our engineers play a vital role in contributing to the stability of businesses. Our thanks go to our peers in commercial real estate for their collaborative efforts, forming the foundation of our collective success.
Looking to the future, reserve studies provide a strategic roadmap for preparedness. This collaborative effort, involving property managers, bankers, and attorneys, ensures the resilience of our communities. We express our sincere gratitude to our partners for their commitment to robust planning.
As we navigate the intricacies of the inspection realm, collaboration remains pivotal. To our esteemed colleagues, clients, realtors, property managers, bankers, and attorneys – your dedication echoes in every plan for the future. Together, we fortify the foundations of stability. Here's to continued collaboration in the coming years. Wishing everyone a bountiful Thanksgiving.