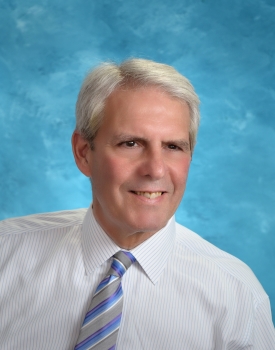 Richard Lalancette, P.E.
Founding President - Board Certified Building Inspection Engineer
Rick is a licensed, Professional Engineer in Vermont, a licensed Property Inspector in the State of Vermont, a licensed Home Inspector in the State of New Hampshire, a Board Certified Building Inspection Engineer by the Engineers Certification Institute (ECI), and a Certified American Society of Home Inspectors (ASHI) Inspector. He holds memberships in the National Academy of Building Inspection Engineers (NABIE), the National Society of Professional Engineers (NSPE), and Community Associations Institute (CAI). Rick is also a member of the Rutland South Rotary Club (Club President, 2007-2008).
Rick holds a Bachelor of Science degree in Mechanical Engineering, with honors, from the University of Vermont.
In 1988, Rick founded Criterium-Lalancette Engineers. He has conducted over 8,000 inspections personally, and has overseen the work of over 20,000 inspections conducted by licensed, Professional Engineers and Registered Architects working for the firm. Rick has also taught many seminars and given numerous talks to real estate agents, attorneys, bankers, and first time home buyers over the past 30 years.
Rick's knowledge of construction is extensive as he has been employed in positions ranging from pipefitter to project manager on a wide variety of construction projects. In addition, Rick worked as the maintenance superintendent of a large Vermont manufacturing firm and, as such, was responsible for preventative and repair maintenance of all facilities.
Before owning and operating his own engineering consulting firm, Rick was employed by Omya, Inc. of Florence, Vermont as Maintenance Superintendent. He was responsible for a $2 million maintenance effort including both physical plant and process equipment. In addition to the direct supervision of a 15 member maintenance staff, he also performed engineering services as required to support this effort.
Prior to this assignment, Rick worked for Elling Brothers Mechanical Contractors of Somerville, New Jersey, where he had total responsibility for construction projects ranging from a small cogeneration facility to major plant expansions for Fortune 500 companies.
Rick began his career with Pizzagalli Construction Company of South Burlington, Vermont. His duties with Pizzagalli ranged from estimating and scheduling, to the management of several large projects in the Virgin Islands.
After 30 years, Criterium-Lalancette Engineers was acquired by the Massachusetts affiliate Criterium-Dudka Engineers in March 1, 2019. The new entity is now known as Criterium-Lalancette & Dudka Engineers.