Environmental Testing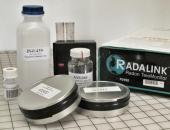 In addition to inspection services, Criterium-Lalancette Engineers also provides full service environmental testing. This is an independent service using certified laboratories and products chosen according to credentials, reliability, and timeliness.
Our services include:
Total Coliform Bacteria Water Test
HUD Scan Water Test
Recreational Water/E. coli Test (seasonal-June 1-Sept 1 only)
Inorganic Chemicals plus Total Coliform Bacteria Water Analysis (recommended)
Combined Inorganic Chemicals before Water Treatment Equipment Water Test
Volatile Organic Chemicals Water Test
Synthetic Organic Chemicals Water Test
First Draw and Flush Lead and Copper Water Test
Electronic Continuous Monitor Radon in Air Test
Radon in Water Test
Gross Alpha Water Test
Radium 226 and 228
Uranium
Test kits and other resources:
Vermont Department of Health:
Vermont Department of Health List of Certified Laboratories:
New Hampshire Department of Environmental Services:
New Hampshire Accredited Drinking Water Labs:
United States Environmental Protection Agency:
For a quote or more information, simply call us (802) 747-4535 or request a quote online.