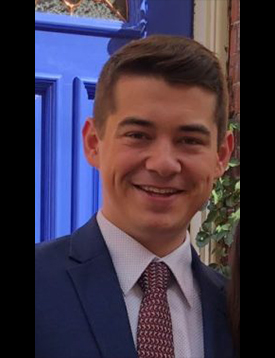 Braden Arnold
Environmental Testing Technician
Braden has a Bachelor's of Science degree from the University of Vermont's School of Agriculture and Life Sciences, where he majored in Environmental Studies with a double minor in International Community Development and Sustainable Design. Braden continues to actively pursue education and most recently completed a Radon Measurement Professional certification course.
Braden began his career at Criterium-Lalancette & Dudka Engineers in the Testing Department as an Environmental Testing Technician in October of 2021. Some of Braden's responsibilities include customer service, scheduling testing appointments and logistics, conducting water quality and radon in air testing, and reporting test results. Braden also has a FAA drone pilot certification.
Braden has been a part of the technical field throughout his life, working in a wide variety of trades including plumbing, carpentry, and landscaping. He also has a background in parks and recreation management and customer service.
Before joining Criterium-Lalancette & Dudka Engineers, Braden was the lead grounds keeper for the town of Colchester, Vermont where he developed his skills in job quality and time management as an efficient crew leader.
Braden is excited to continue to learn and grow as a member of the Criterium team.